To present you must be the host of the space. A crown will appear next to your name label above your avatar if you are the Host.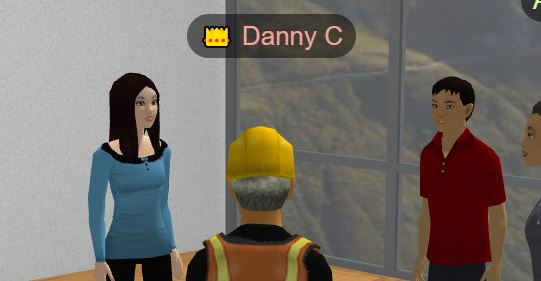 As a Host extra toolbar icons are available. Allowing you to make a live video presentation.

How to make a Live Video presentation
How to share your screen
To share your screen in a meeting the Host must be using Chrome browser on a desktop computer and have the LearnBrite Screen Share browser extension installed.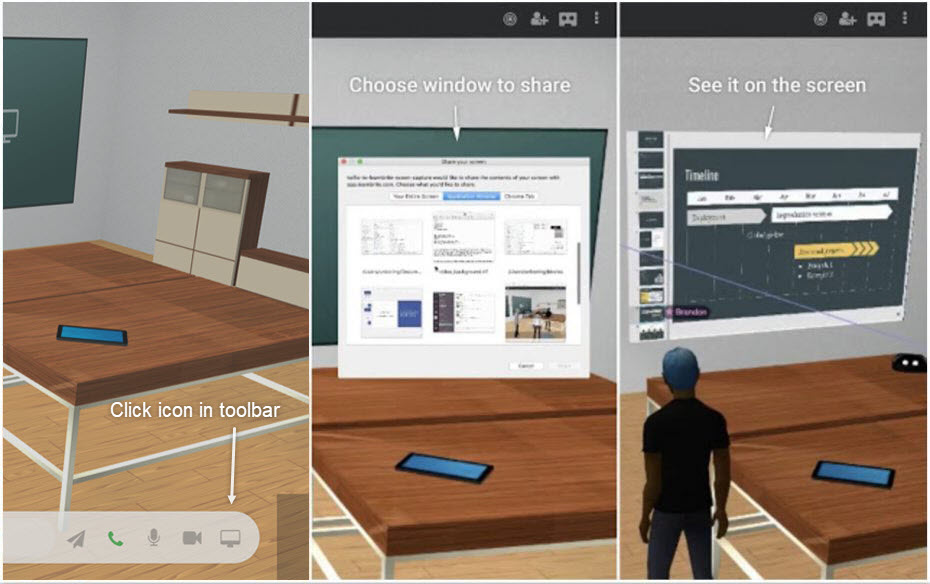 Add Web Content on Mediaboards
Awesome! Where can I try this?
Presenting is available for VR Campus and VR Workplaces.
I still have questions!
No problem, LearnBrite Support is here to answer those questions! You can reach Support from the Contact page.