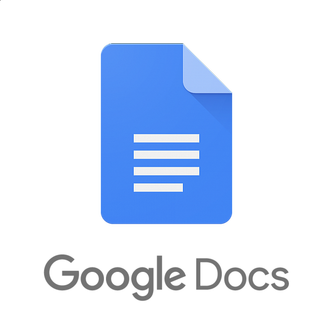 Contact us
if you have an integration you'd like us to make.
Embed Google Doc Online in VR/AR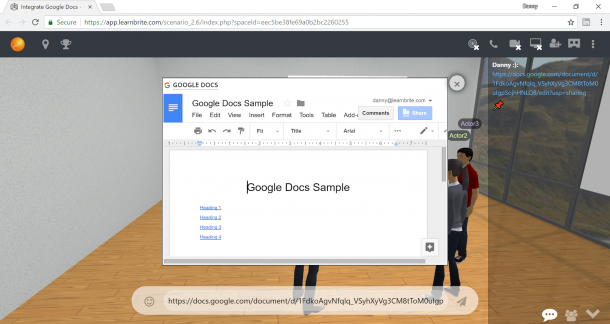 Google Docs, Google Sheets, and Google Slides are a word processor, a spreadsheet and a presentation program respectively, all part of a free, web-based software office suite offered by Google within its Google Drive service. The three apps are available as web applications, mobile apps for Android and iOS, and desktop applications on Google's ChromeOS. The apps are compatible with Microsoft Office file formats. The suite also includes Google Forms (survey software), Google Drawings (diagramming software), Google Sites (web building software), Google My Maps (map overlay editor), Google Apps Script (code editor for the G-Apps Script coding language) and Google Fusion Tables (database manager; experimental). (Wikipedia)
Fetch the Share link 
Open the Google Doc online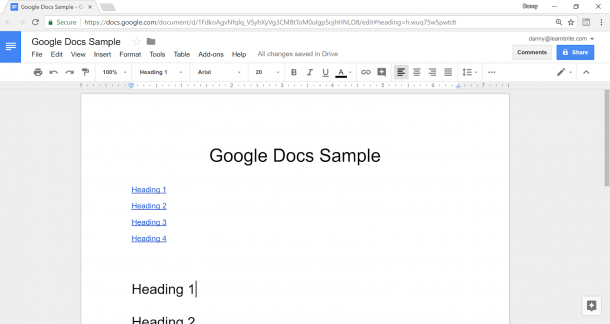 Click Share
Click Copy link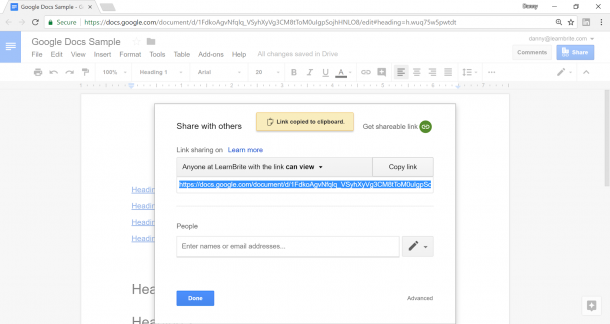 Enter Edit mode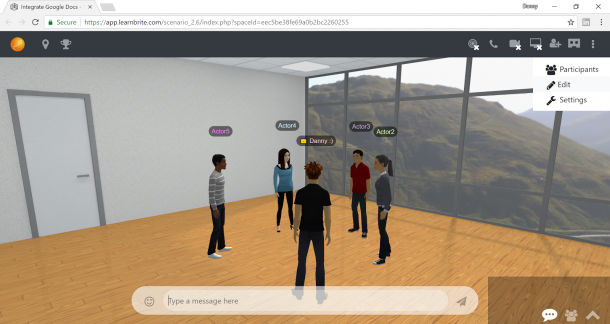 Click Add MediaBoard toolbar button.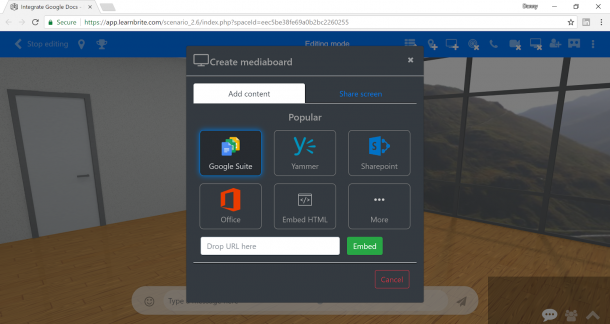 Choose Google Suite icon and paste the link you copied from the Google Doc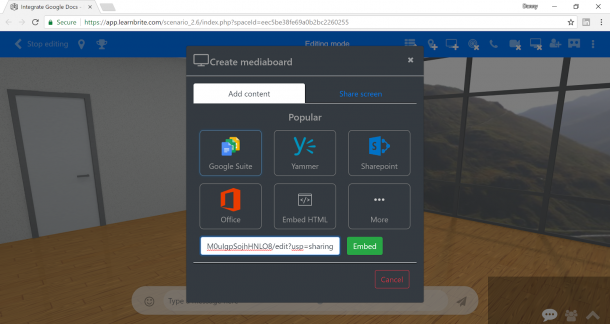 Click Embed button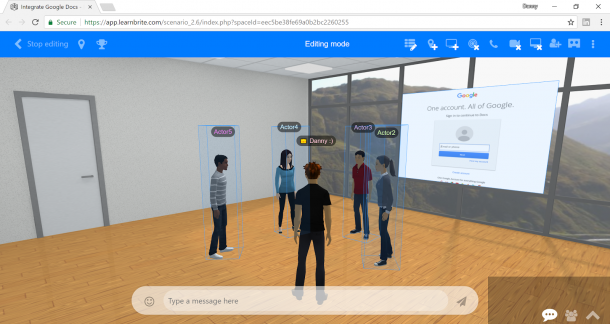 Click Stop editing.
Now you can click on the mediaboard in the scene to launch the Google Doc.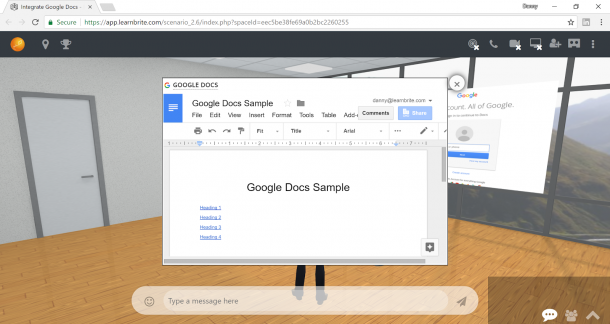 Alternative (Quick add in Multiuser)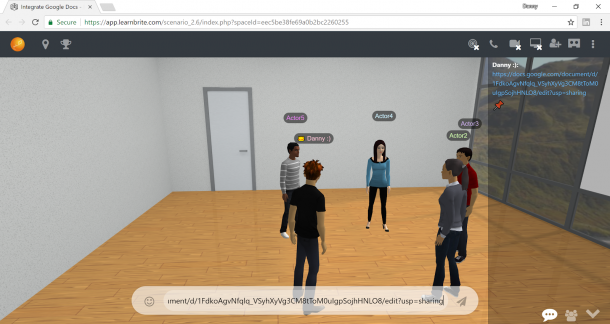 Paste the URL of the document in chat. As an owner or editor of a multiuser space you will see the URL in the chat panel followed by a red pin icon.
Click the red pin icon.
A media board will be added to the scene.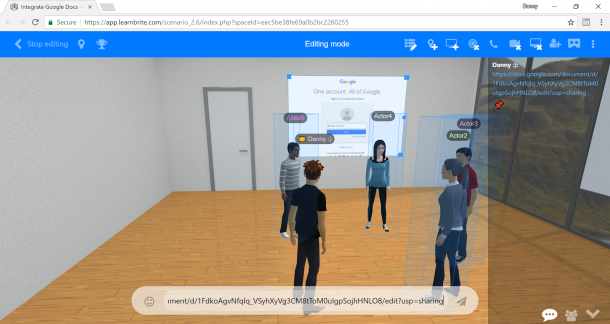 The document can then be displayed by clicking on the mediaboard