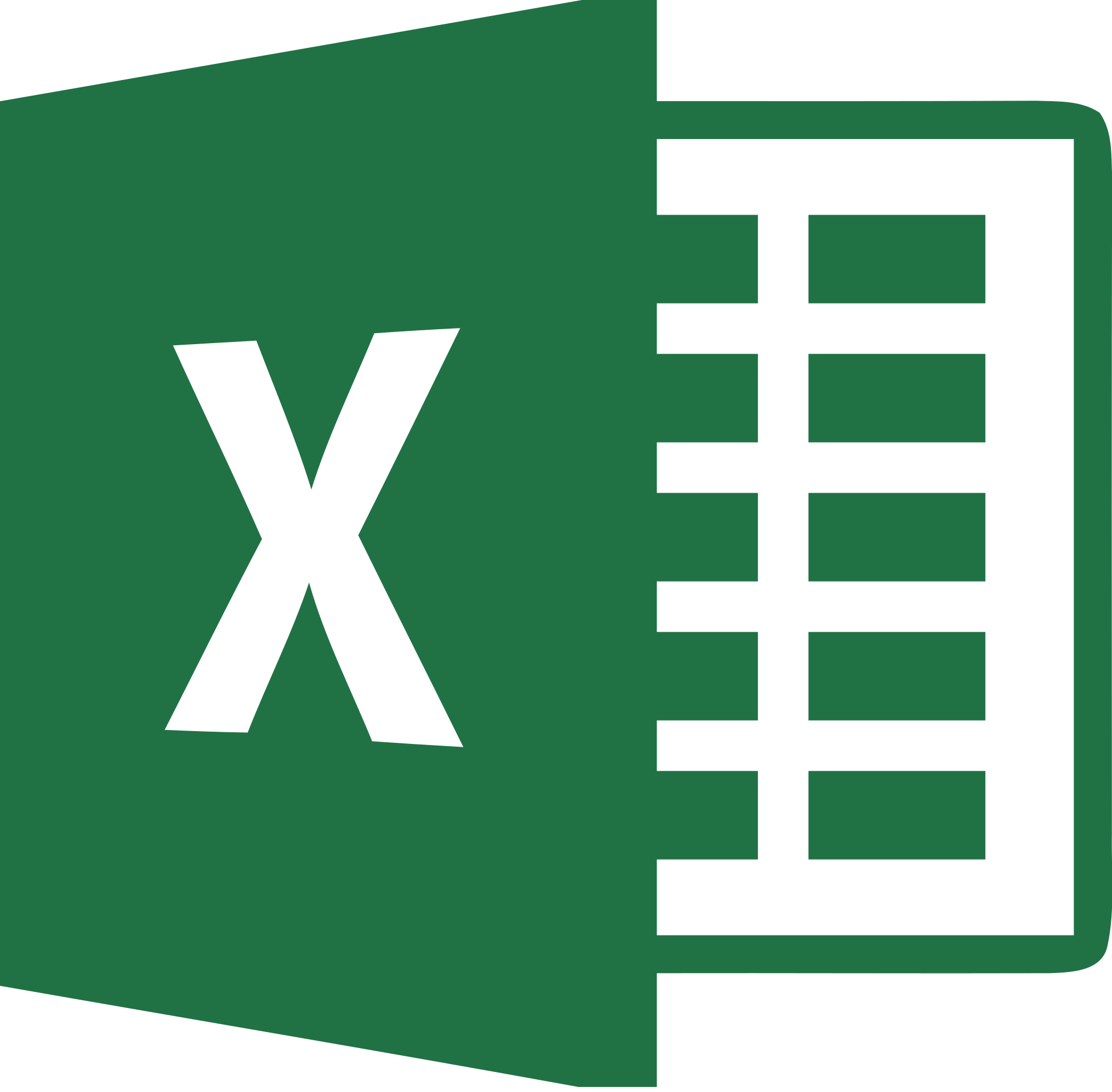 Contact us
if you have an integration you'd like us to make.
Microsoft Excel 365 Online
Microsoft Excel is a spreadsheet developed by Microsoft for Windows, macOS, Android and iOS. It features calculation, graphing tools, pivot tables, and a macro programming language called Visual Basic for Applications. It has been a very widely applied spreadsheet for these platforms, especially since version 5 in 1993, and it has replaced Lotus 1-2-3 as the industry standard for spreadsheets. Excel forms part of Microsoft Office & Microsoft Office 365. (Wikipedia)
Fetch the Share link
Open the Excel document on Office online

Click Share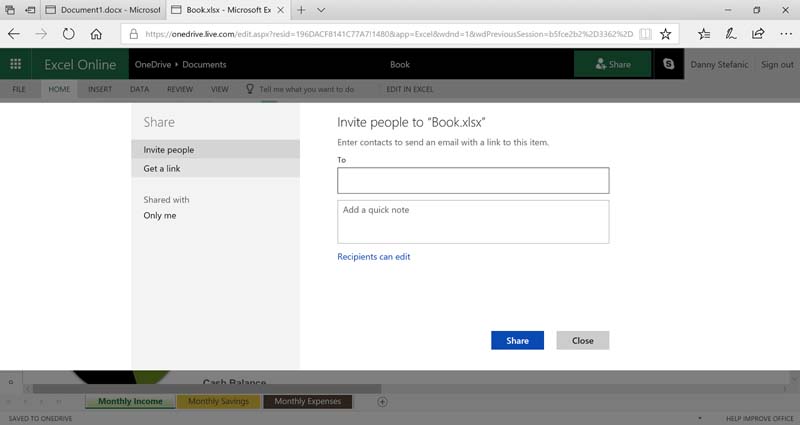 Click Get a link, then choose "View only"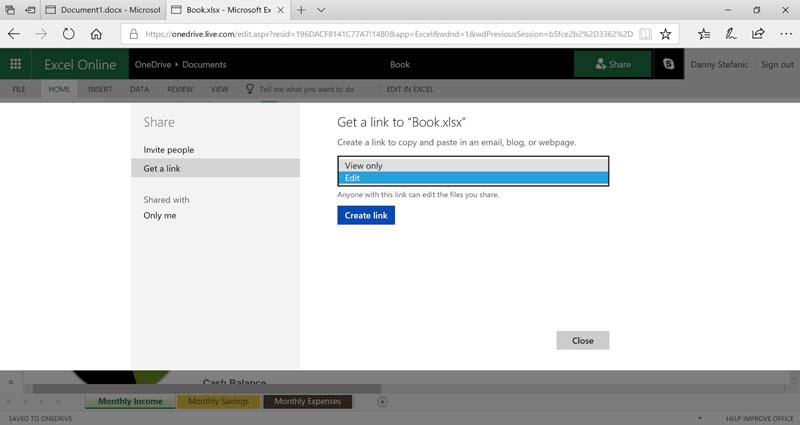 Click "Get a link," then CRTL+C/CMD+C to copy the link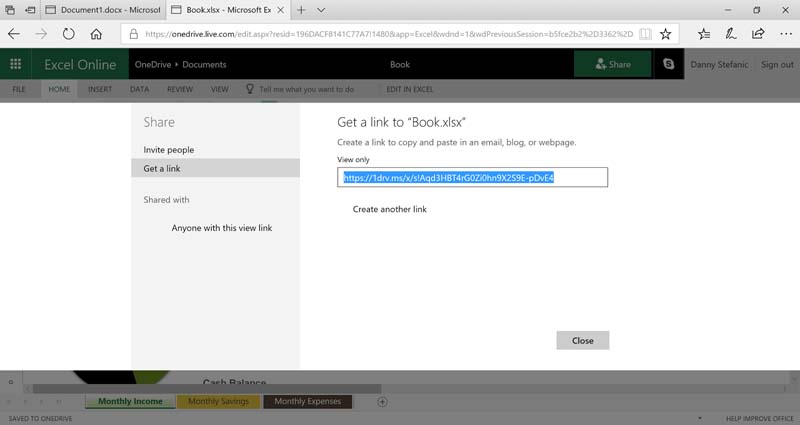 Enter Edit mode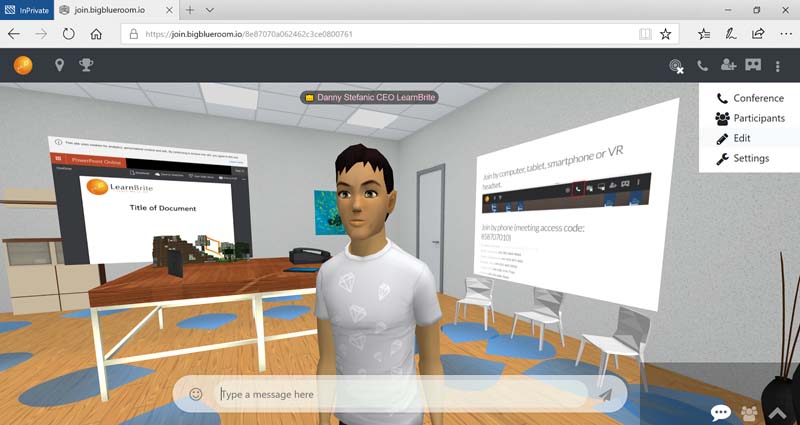 Click the "Add MediaBoard" toolbar icon, click the Office icon, then paste the share link you copied from Excel and click the "Embed" button.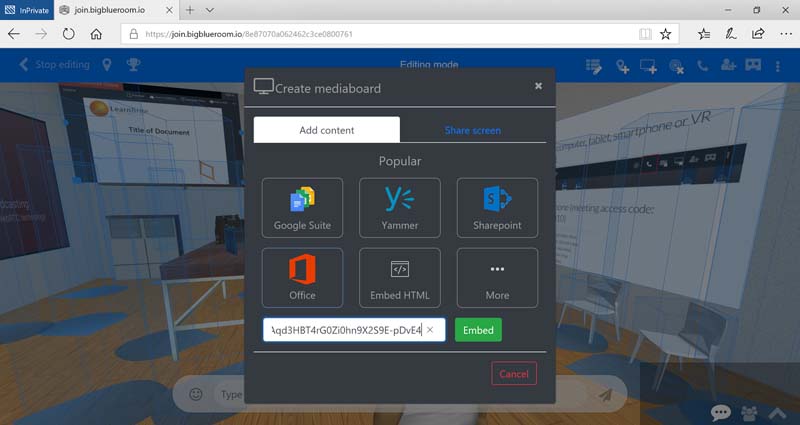 Click "Stop editing"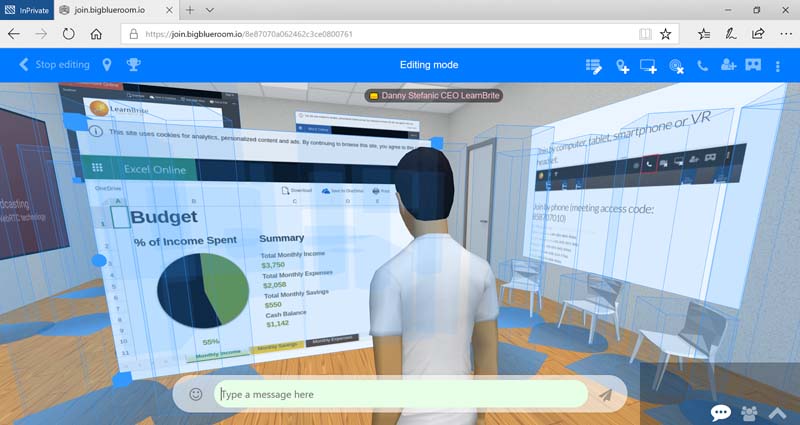 Now you can click on the document in the scene to launch the Excel document.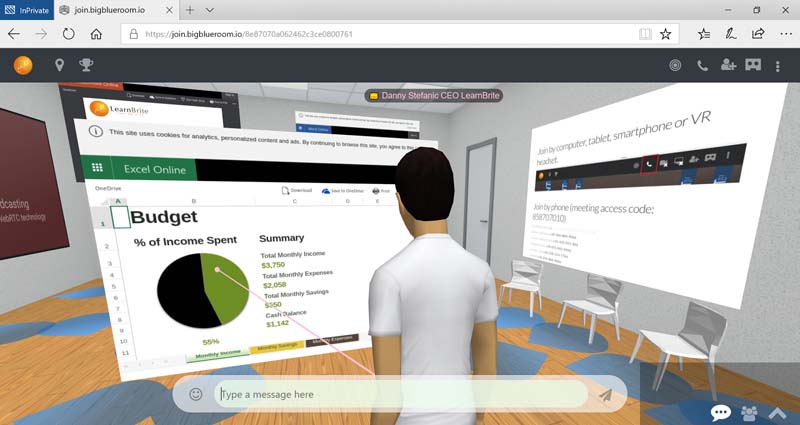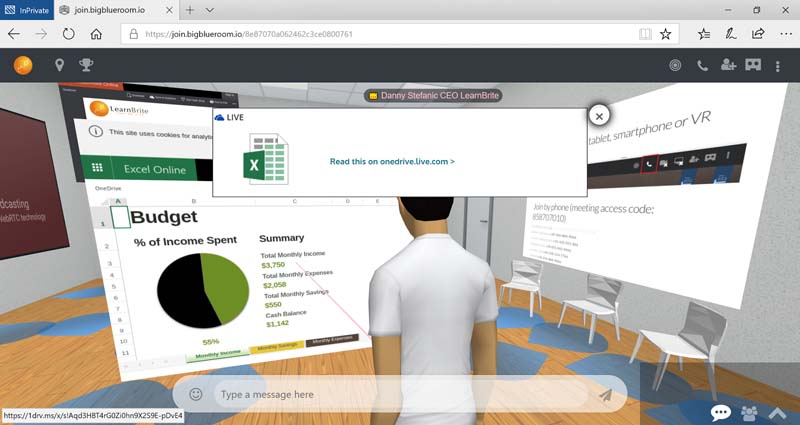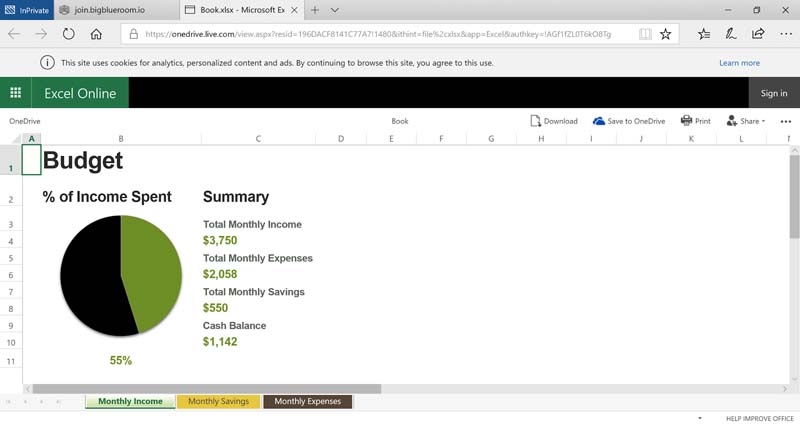 Alternative (Quick add in Multiuser)
Click "Get a link," then CRTL+C/CMD+C to copy the link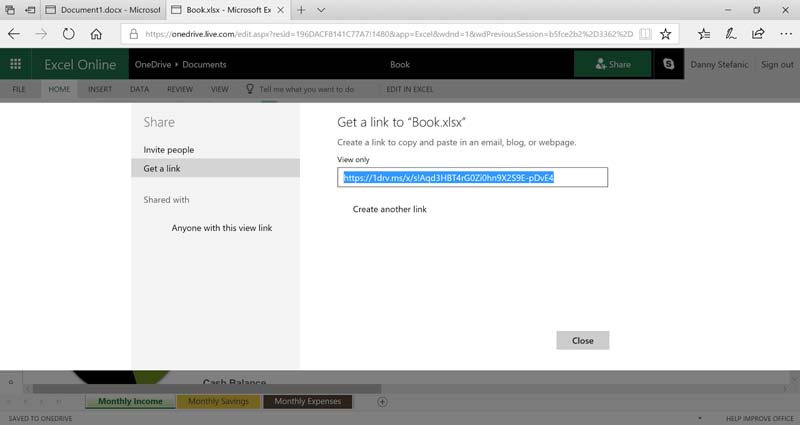 Paste the URL of the document in chat. As an owner or editor of a multiuser space you will see the URL in the chat panel followed by a red pin icon.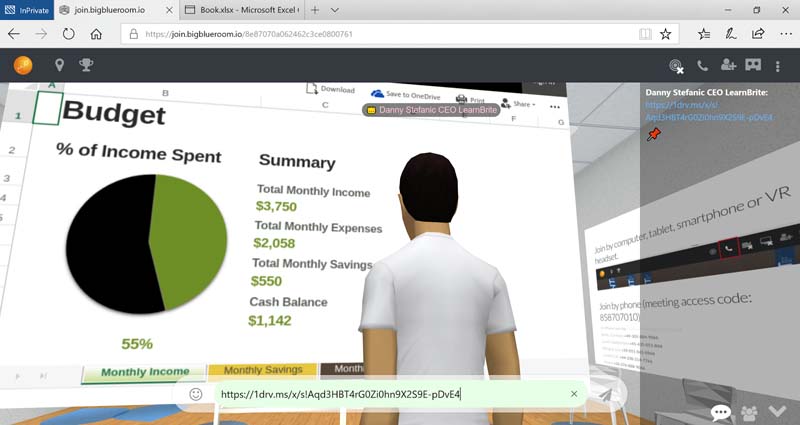 Click the red pin icon to add a media board to the scene. You'll notice that clicking on the media board operates differently here, a popup will appear when clicked.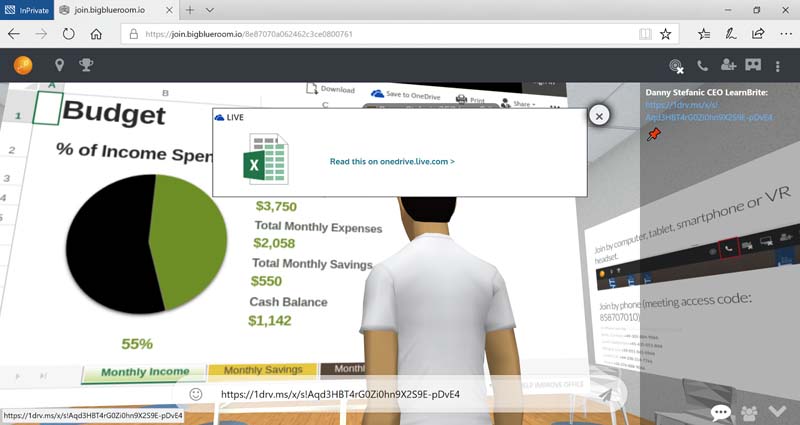 The document will be displayed in a new browser tab by clicking the link "Read this on onedrive.live.com" which in some cases this may be preferable to maximize reading size of the document.