In our global marketplace, corporate executives are faced with the challenge of developing more effective employees in less time. More and more companies are turning to collaborative Virtual Reality (VR) training and education environments, while early adopters are already seeing impressive results.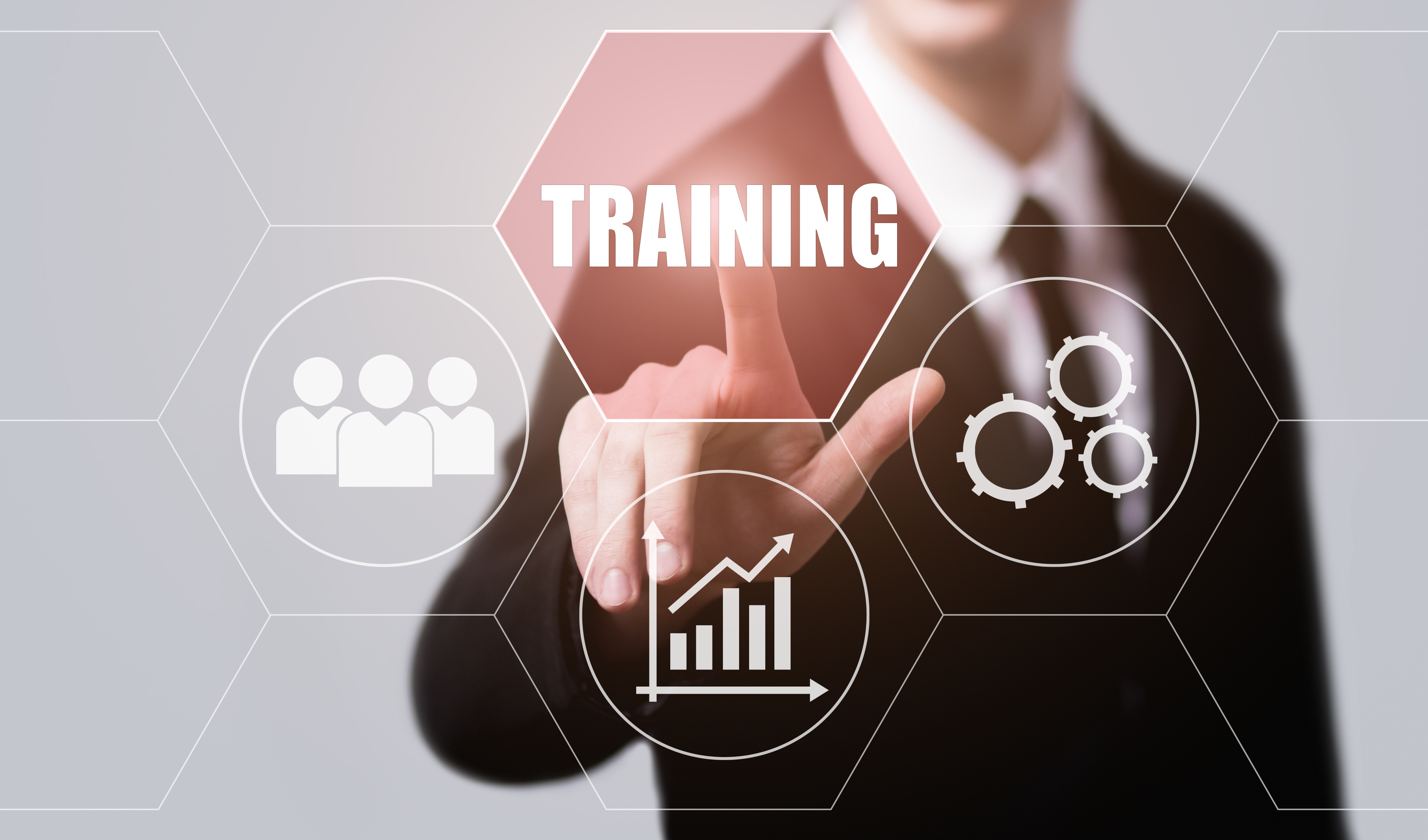 Human resources can no longer rely on bulky employee handbooks or in-person training modules that last four hours. Plus, who has the conference room space?
Large and small companies alike need access to innovative technology to better prepare employees for both the virtual workspace and real-world applications.
LearnBrite + Microsoft = Workplace Training Heaven
LearnBrite, our HTML5-based eLearning platform, offers increased levels of engagement, involvement, and motivation that facilitate "self-paced" learning along with memorable and immersive education experiences. It works hand-in-hand with Microsoft's leading technology to offer the world's most accessible experiential learning.
It bridges the "VR Gap" with VR-Ready solutions that allow employees to benefit from VR training without requiring VR equipment. Nearly all VR companies are targeting VR-only experiences. If you don't have the VR equipment, you can't experience the newest innovations. This is not so with LearnBrite. It works across every device on every web browser.
LearnBrite Integrations with Microsoft
Let's take a closer look at Microsoft, starting with their browser, Microsoft Edge. It's being touted as a space "designed to help you focus on what matters" and features a host of benefits that claim to be bigger and better than its competitors.
With other programs, browser choice matters. Some systems run smoothly on Chrome; others do better with Firefox. LearnBrite functions perfectly on everything—from Microsoft Edge to legacy browsers like Internet Explorer. Users won't waste time downloading additional browsers. Just click and go.
LearnBrite also opens the door to experiencing Microsoft's world of Mixed Reality. With the largest variety of immersive headsets from innovation partners such as Samsung, Acer, Dell, and HP, the Microsoft HoloLens is paving the way in the evolving space of VR and AR (Augmented Reality).
This mix of immersive and real-life experiences that's accessible with the HoloLens is transforming "the ways we communicate, create, collaborate, and explore." Partner this experience with LearnBrite's easy-to-build courses and the flexibility to offer instructor-led training in a virtual space, your company moves in leaps and bounds toward a future where an employee of any generation, any learning-type, any experience level, is ahead of the curve.
"The most effective learning is through experience, and the biggest reason companies should provide hands-on training is to reap the greatest training ROI. Retention and confidence are far greater when participants have had the opportunity to practice coaching, delegating and listening. Combine that with reflection time and feedback, and you have the best training scenario and ROI!" – Laurie Sudbrink, Unlimited Coaching Solutions, Forbes.com
You can create everything from gamified virtual worlds (think MOOC 2.0) and an unlimited number of self-pace micro learning scenarios.
Let's explore the Microsoft tool that has gone from classic to groundbreaking. We love the emergence of Remix 3D to showcase Paint 3D creations. Who didn't love the original MS Paint? Now users can doodle all they want—in 3D. Three dimensional models are easily integrated in LearnBrite's meeting spaces.
When employees need to review the latest version of a 3D model, they can log in to a LearnBrite space, such as a Breakout Room, where the organizer can simply pull in the Paint 3D model. Collaborators can join in, via desktop, laptop, or mobile device, and collaborate on modifications and approvals. Participants can rotate the model, view it from all angles, and zoom in and out. All in real time. It takes the stress out of meetings, and to be honest, it's pretty fun, too.
Let's not forget that enterprise has been built on the written word. Corporations rely heavily on the Microsoft Office, specifically Microsoft Word, Excel, and PowerPoint.
A LearnBrite client recently held a board meeting to review sales reports. The meeting organizer set up their virtual Board Room with a PowerPoint presentation that included the pertinent sales data and added online media boards that included the Excel spreadsheets of all the sales reports and the executive summary Word document.
As meeting participants logged in from their locations around the country, the organizer walked them through the PowerPoint presentation. Everyone was on the same slide at the same time.
When the presenter referred to the spreadsheets and the executive summary, participants clicked on the files, skimmed through them, and made comments or asked questions in the chat feature. Then the presenter either answered questions immediately, or referred to the questions as he reviewed the pertinent information later on.
Everyone had access to all the information in the same place, without having to click over to different screens or download files. The meeting ran smoothly. It even ended on time.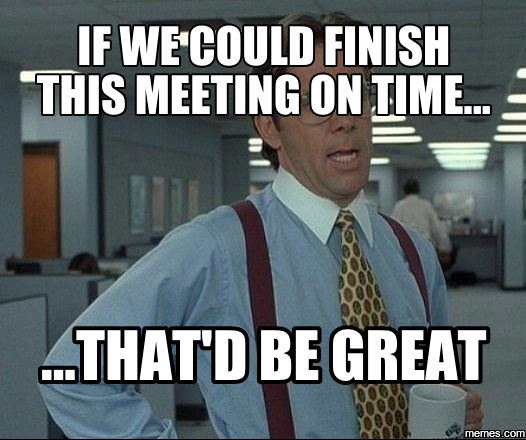 Microsoft SharePoint is meant to thrive off collaboration and shared content. But when integrated with LearnBrite's customizable virtual training scenarios, tedious content becomes highly engaging, gamified content.
Employees can visit a gallery, tailored for any learning objective, with visual representations of training material. You can walk through, interact with materials, and chat with bots all programmed to instill essential knowledge.
And while this article doesn't list every single Microsoft integration, it gives you a great idea of the impressive scope LearnBrite covers. LearnBrite has the widest reach of any other VR education and learning platform. We want you to see for yourself.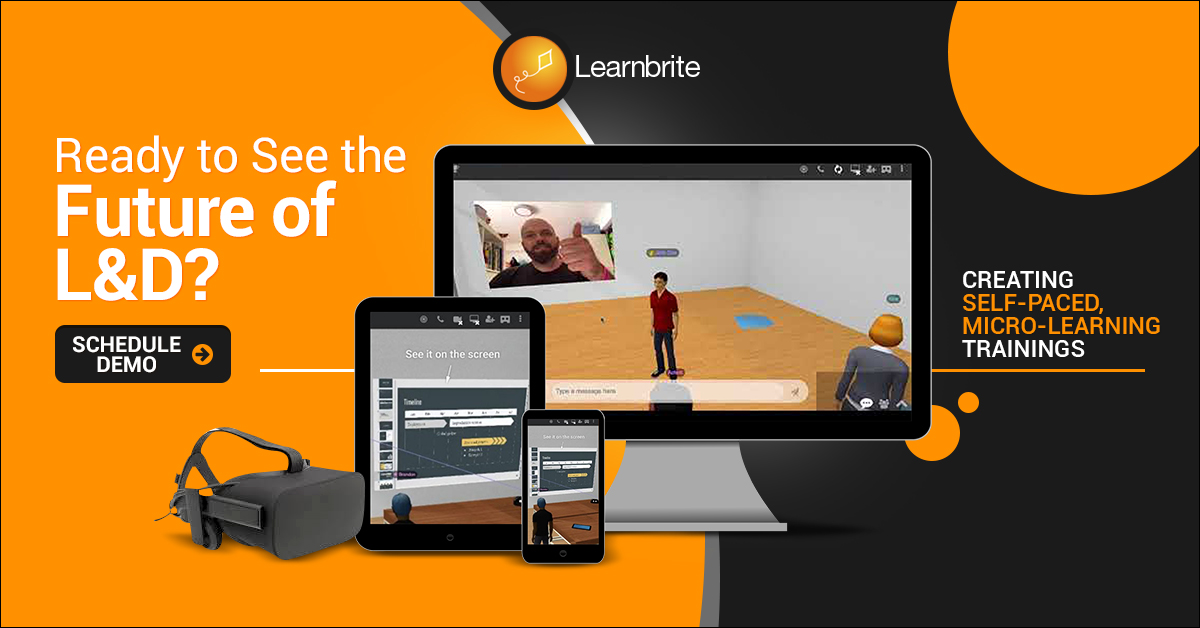 Why LearnBrite Works for You
You don't need VR headsets for every employee. Or even every training group. No need to upgrade hardware or systems. It doesn't require an app store. Employees don't have to download anything or install anything.
When considering ROI for your company, hardware costs are often at the top of the expense list. But LearnBrite works with Windows PCs and tablets; Apple Macs, iPads, and iPhones; Android tablets and phones; and Chromebooks.
Business Insider recently noted that "When the operating system doesn't matter, users are free to choose whatever service suits them, at any time." So you see a lot of employees using Microsoft on both iPhone and Android. In a world where companies are looking to extend their services to all users, regardless of device brand, LearnBrite is already there.
What companies don't need are more media sharing tools or storage devices. SharePoint, YouTube, Dropbox, and the Google Suite spend a lot of time and money figuring out how to serve the needs of employers.
LearnBrite actually serves your needs by integrating with all of these tools, allowing your employees to access key information within their virtual learning and meeting space. It's a one-stop shop for all your collaborating needs, from essential employee training modules to key team meetings.
None of these tools alone engage employees or allow for experiential learning. Videos become obsolete and need to be updated any time you make even a minor policy change, and reading page after page of policies causes even the most enthusiastic employee to reach for more coffee to stay awake.
LearnBrite is Easy and Fun
Simple-to-use authoring tools – no coding required – makes LearnBrite a more agile, adaptable training and learning source than video training. Employee attention span concerns become a thing of the past with learning gamification, complete with digital completion badges.​
These badges represent awards, skills and achievements in a fun visual fashion that are irresistible for results-driven employees. And they're just plain fun.
Business News Daily names "the virtual workspace" as one of the Ten Biggest Challenges for CEOs in 2017. But LearnBrite gives you all the answers.